The Samford Gate
The Summary of the Law (sometimes referred to as the "Shema" by Samford leaders) is on the front gate.
<![if !vml]>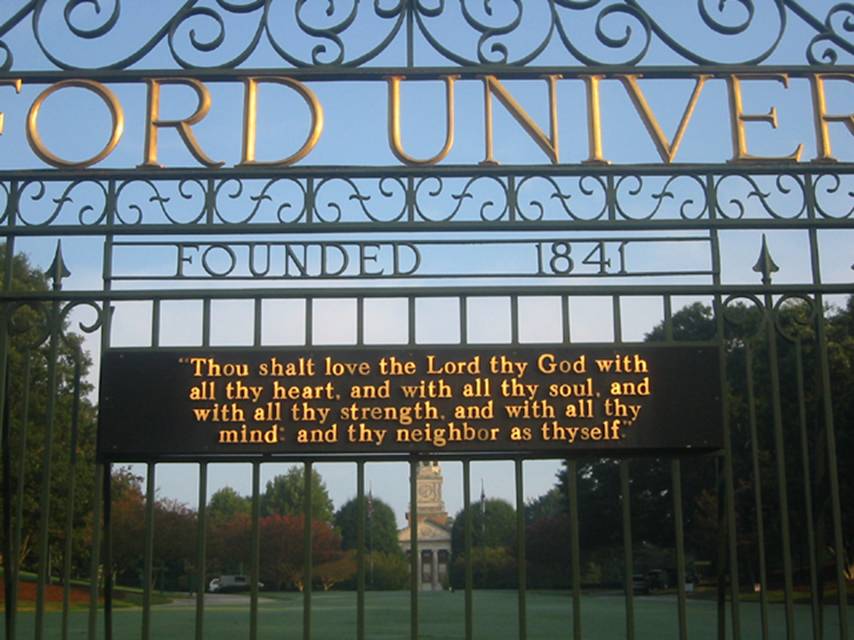 <![endif]>
Photo © David R. Bains, September 2004
A symbolic analysis, keyed to the University's authoritative religious text, would see the sign as ritually marking the campus as a Christian (or Jewish) school.  The sign follows the commandment of Deuteronomy 6: 6, 9
"And these words, which I command thee this day, shall be in thine heart: ... And thou shalt write them upon ... thy gates."
A fuller awareness of local history, however suggests another interpretation...
<![if !vml]>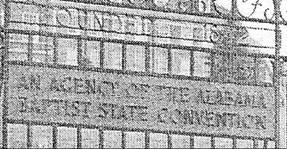 <![endif]>
..if you want to displace the Baptist name, you'd better use the Bible.
<![if !vml]>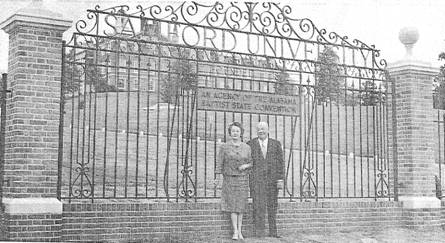 <![endif]>
Mr. and Mrs. Frank P. Samford, Sr. ca. 1966, posing with gate they donated to the university after it was renamed for Mr. Samford. From Howard College Alumnus, v. 18, no. 4, p. 3