Before coming to Samford, I was a professor of biology at
Seinan Gakuin University
in Fukuoka, Japan.
Fukuoka
is on Kyushu, the southernmost of Japan's four major islands. Our family went to Japan as missionaries with the Japan Baptist Mission (of the International Mission Board of the Southern Baptist Convention of the USA) in 1987. We
resigned
as IMB Missionaries early in 2003. However, we continued our missionary work in Fukuoka as independent missionaries with the support of several
Cooperative Baptist Fellowship
(CBF) churches. Seinan, where I was teaching when employed as a Southern Baptist Missionary, hired me as a professor of biology (genetics) in March of 2003 making it possible for us to stay in Japan 5 more years.
Before going to Japan, I taught in the Biology Department of
Concordia College
in Moorhead, Minnesota for 10 years. During furloughs I also taught in the Biology Departments of Samford (1991-92 and 1996-97) and
William Jewell College
(2001-02) in Liberty, MO. I also did sabbatical research at William Jewell under the direction of Dr. Dan Heruth studying endosymbiotic bacteria of
Paramecium.
I received a B.S. and M.S. in Biology from Samford (1971, 1973) and a Ph. D. in Genetics from
Emory University
(1977) in Atlanta, GA. My wife, Robin, and I lived in Fukuoka from January 1989 through July 2008. We have two grown children who basically grew up in Japan. Our daughter, Jenni Haaser, along with her husband, Joel, our grandson, Jonah, and our granddaughter, Emory, live in Jenks, OK. Our son, Wesley, with Ph. D from the University of Hawaii, Manoa in music composition in hand, has started a position at Sultan Idris University of Education in Tanjung Malim, Malaysia, just north of Kuala Lumpur.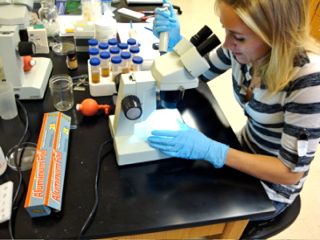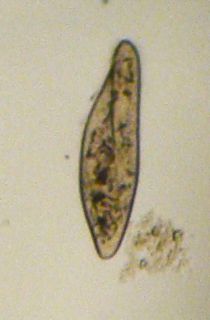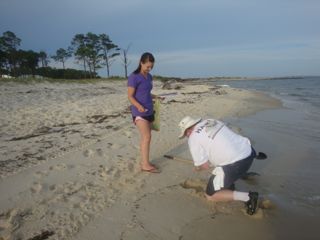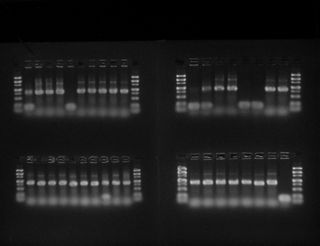 Below is a movie of Paramecium multimicronucleatum isolated from Shades Creek across from Samford. (If it doesn't show up, try clicking here for the Windows Media movie. Also, a larger QuickTime® movie is here. ) They are conjugating!
Research:
In the past, my research interests have been in various fields of genetics and molecular biology, ranging from
Drosophila
genetics to molecular characterization of whale meat sold on the Japanese market. Since coming to Samford I have worked with student researchers on projects dealing with molecular characterization of gene duplications in
Drosophila
, of local wild fresh-water ciliate communities (
Paramecium
and their relatives) and their symbionts, of ciliates in waters affected by the Gulf Oil Spill, a potential honeybee parasite, and recently the invasive Kudzu Bug (
Megacopta cribraria
) and its diet.
My REU student from 2013, Riley Lovejoy, and I just published our
Kudzu Bug results
in the
Southeastern Naturalist
: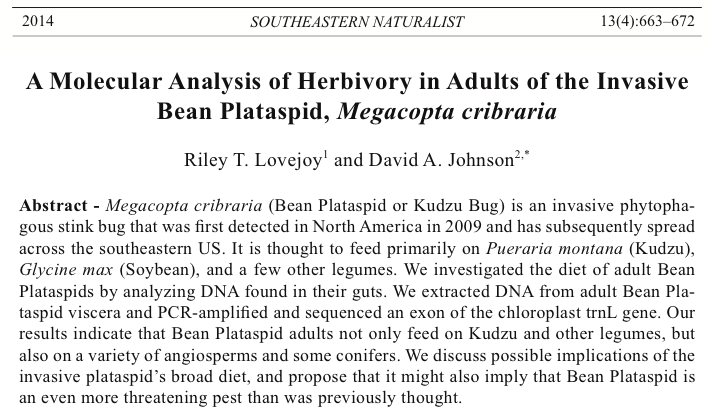 Click on the thumbnails below for more information about other projects. (The top three were presented at the 2013 Alabama Academy of Science meeting at Samford. If you are interested in discussing research projects, please drop me an
e-mail.